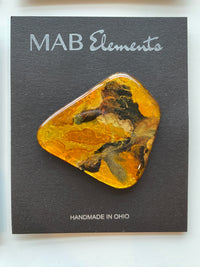 Magnetic Shawl Pin Closure
These one of a kind artist pieces have gorgeous depth and colors.  They are made from hand cut and forged metal that is then hand painted with alcohol inks and sealed with domed resin for a high gloss finish. 

Approximate Dimensions:  vary
Not for use with a pacemaker.  Keep out of reach of children.